"Psych: The Movie" premiered on USA in December 7, 2017.  This news was hinted by Cary Elwes, Pierre Despereaux, in April 2017 at Comic Con.  However, Cary Elwes, unfortunately, did not appear in the movie. James Roday and creator Steve Franks wrote the script and supervised production.
Returning Cast:
New Cast: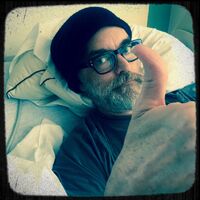 Sad Psych News: Timothy Omundson aka Carlton "Lassie" Lassiter suffered a stroke right before filming and thus had a limited role in the movie.

News and Media
Edit
Ad blocker interference detected!
Wikia is a free-to-use site that makes money from advertising. We have a modified experience for viewers using ad blockers

Wikia is not accessible if you've made further modifications. Remove the custom ad blocker rule(s) and the page will load as expected.